History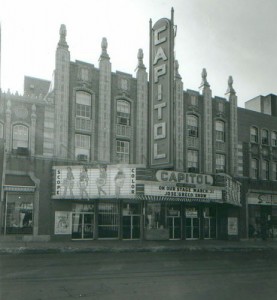 HISTORY OF AIA FLINT
The Flint Area Chapter of the American Institute of Architects was formed to provide members better "representation", allow for greater "participation", offer greater "convenience" and to allow the local members, who have greater "knowledge and understanding" of local issues and needs, the ability to address them. With these stated reasons AIA/Flint became the fifth AIA Chapter in Michigan on September 30, 1960. The Chapter boundaries, which include Genesee, Lapeer and Shiawassee, were relinquished from the Saginaw Valley and Detroit Chapters.
Throughout the years AIA/Flint has been active in meeting the needs of our members by helping them stay informed on technology, materials, best practice, codes, legislation and client services. For the communities AIA/Flint has provided, through our members, a greater quality of life for all. AIA/Flint members have volunteered their time and offered their expertise to serve on planning commissions, zoning and code boards, school and church boards. They have hosted conferences and architectural tours, held community design charrettes, fund raised for scholarships, housing and social programs; mentored, taught and shared our knowledge on the built environment.
AIA/Flint has changed and grown since the original 19 corporate members (registered architects) and 18 associate architects established the chapter fifty years ago, but the reasons for AIA/Flint remains the same – to service our members and help the communities in which we live and work become a better place because of what an AIA architect does.