Our winners this year for the 3rd Annual Kid Architect Drawing Competition – Draw your Own Treehouse are:

Top Winners – Award: Semester Course of your choosing at the FIA for Summer or Fall Semester
Sarah Learman – 13
Grant Tremaine – 14
Ryan Ratke – 7
Dahlia Wentworth – 10
Jade McCormick
Mia Alden – 10
Britain Mounger – 8
Runner's Up – Award: FIA Day Class for Summer or Fall Semester
Hanna Galloway – 12
Cadie McNicol – 10
Caleb Miller
Allyson Keeler – 7
Josie Craft – 6
Eleanor Wise
Addison Velez
Evey Wagner
Emelia Justice
Juliette Duhon – 9
Mary McPeake – 12
Ilirjana Dedivanaj – 12
Derek Rheingans – 7
Emmitt Spiewak
Aiden Thompson
Dahl – 16
Muma – 16
Jayse Myers – 10 Willow Moore – 8
We appreciate all the parents, and teachers who made this possible for their students! A big thank you to Share Art Genesee for the grant money allowing us to make this competition bigger and better than ever!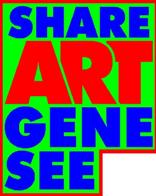 This program is sponsored by the Greater Flint Arts Council Share Art Genesee Grant Program made possible by the Genesee County Arts Education and Cultural Enrichment Millage funds. Your tax dollars are at work!