Paterson Building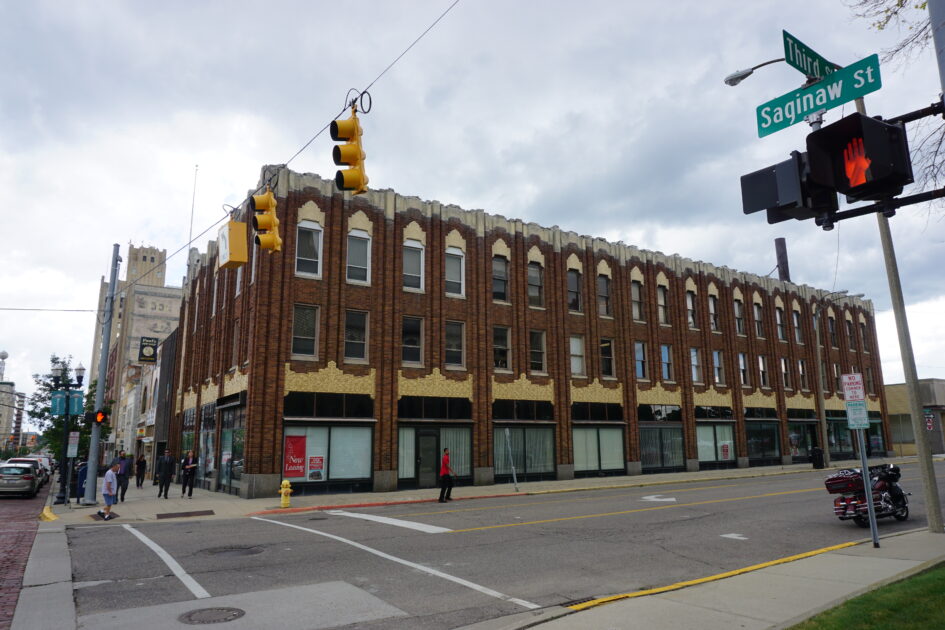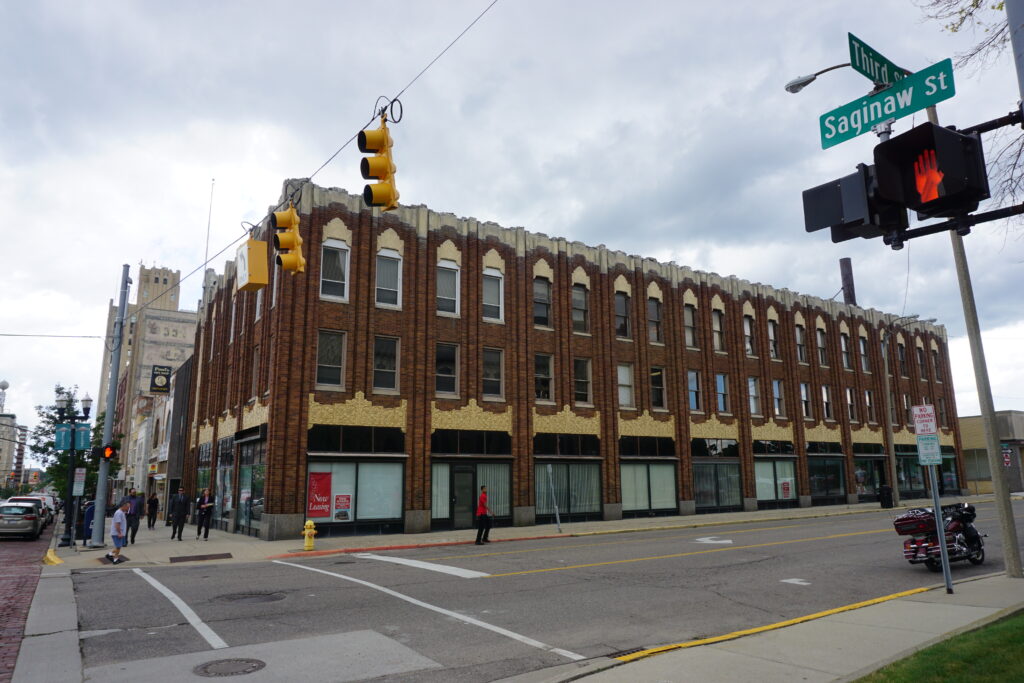 635 South Saginaw St.
Architect: Unknown
This 3-story masonry structure exhibits the flair of the Art Deco period, with stylized geometric trim and floral patterned panels. Strong vertical piers emerge, rising to a decorative stone cornice. Storefront glazing spans between piers. Windows and doors are embellished with ornately carved stone panels. Art Deco lettering is carved into the stone above the building's entrance.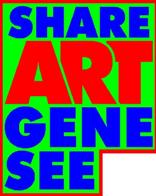 This program is sponsored by the Greater Flint Arts Council Share Art Genesee Grant Program made possible by the Genesee County Arts Education and Cultural Enrichment Millage funds. Your tax dollars are at work!